Date/Time
Date(s) - 10/18/17
5:30 pm - 7:00 pm
Location
Chicago Matter
Hosted by
MATTER
Wed, October 18, 2017 5:30 PM – 7:00 PM
Pete Kadens is building a serious business.
"[Our product] is being branded and sold to consumers as an experience to solve their problems," he said at a recent public information meeting. "This is not your Cheech and Chong marijuana."
Pete is the CEO of Green Thumb Industries (GTI). This Illinois-based business is one of the fastest growing medical cannabis companies in the United States, with cultivation centers and retail stores in five states and more than $50M raised to fund further expansion.
Whether they're suffering from arthritic joint pain or nausea caused by chemotherapy, GTI's mission is to help patients feel better and provide an alternative to traditional prescription medication, like opioid painkillers. (A study, published in Health Affairs, found that prescriptions for opioids have fallen in states that have legalized medical marijuana.)
Like other healthcare CEOs, Pete must navigate a host of regulatory challenges. Unlike other CEOs, Pete also faces IRS rules that prevent legal marijuana businesses from deducting any expenses and federal policy that prohibits federally chartered institutions from banking with companies like GTI. And that's not to mention that medical marijuana remains illegal in 21 states.
Pete will join MATTER for the next event in our Tales From the Trenches series, which we produce with Outcome Health and Pritzker Group Venture Capital. Glen Tullman, CEO of Livongo, will interview Pete about the challenges he's faced and how his entrepreneurial journey is shaping the future of medical marijuana.
Agenda:
5:30–6:00: Networking
6:00–7:00: Program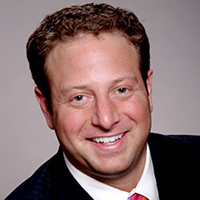 Pete Kadens is a serial entrepreneur, dedicated philanthropist, and CEO of Green Thumb Industries. He has started three companies that have employed thousands of people over the last 13 years, including one of the largest commercial solar companies in the US, SoCore Energy.
Under his leadership, SoCore grew into a company with operations across 17 states and was named one of Chicago's most innovative businesses by Chicago Innovation Awards. In 2013, he sold SoCore Energy to Edison International, a Fortune 500 energy holding company.
Pete is one of five cannabis industry CEOs selected to serve on the board of directors of the Marijuana Policy Project, the nation's leading organization focused solely on federal and state marijuana policy reform.
Pete believes deeply in, and actively leads, organizations that seek to transform lives and strengthen communities, serving as chairman of StreetWise (2009 – present), one of the largest homeless aid organizations in the Midwest. He is also the CEO of Purpose Investors, his own investment vehicle investing in businesses that have significant social impact.
Category(ies)
7569