Date/Time
Date(s) - 12/20/18
9:30 am - 11:00 am
Location
Chicago Matter
Hosted by
MATTER
Thu, December 20, 2018 9:30 AM – 11:00 AM
It is important for innovators to recognize the differences between the various kinds of investors based on the size of their funds, their interests, their investment strategies and the way they engage with their portfolio companies. In this workshop, you will learn how to establish a timeline from the inception of your idea to your desired exit strategy in order to better understand which investors will be a good fit for your fundraising needs.
Join this workshop to learn how to:
Decide which investors to target
Avoid common pitfalls when meeting with investors
Prepare the proper due diligence documents
Initiate and maintain investor relationships
Can't attend in person? Join us in our virtual classroom. To join this workshop virtually via Webex, select the "Virtual classroom" ticket type at checkout – access instructions will be included in your email receipt.
ABOUT THE INSTRUCTOR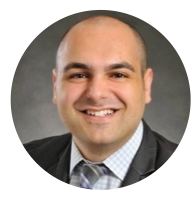 Fady Hawatmeh is founder and CEO of Clockwork, an AI-powered platform that helps companies plan, predict, and manage their finances and cash flow. Fady has led teams in strategy and financial operations for The Boeing Company, consulted in the oil and gas industry, and served as the CFO for a number of technology companies, most recently a MATTER company. Running his own outsourced CFO / COO consulting firm, Fady was able to gain intimate knowledge of what it takes to grow a company and a lot of the obstacles business owners will experience. With experience across a wide range of industries, he provides his insights to help companies to run as efficiently and effectively as possible.
Category(ies)
9387