Date/Time
Date(s) - 11/13/18
10:00 am - 12:00 pm
Location
Gand Lecture Hall
Hosted by
Chicago Architecture Foundation
Chicago Architecture Foundation
November 13, 2018, 10am
The trend of building elegant homes along Lake Michigan began in the late 1870s, when homeowners hired acclaimed Chicago architects to build mansions and row houses near a stretch of the newly-completed Lake Shore Drive. In the 1890s, South Side apartment hotels went up near the World's Columbian Exposition. Just over a decade later, the first luxury apartment buildings appeared along the north lakefront. Julia will share the fascinating story of these homes in four parts.
Week One, Oct. 23
We'll explore 19th and early 20th century mansions and row houses along the lakefront, including works by architects Cobb and Frost; William Le Baron Jenney; Frank Lloyd Wright; Burnham & Root; George Maher; and many lesser known firms.
Week Two, Oct. 30
After initial ambivalence about living in multi-family residences, well-to-do Chicagoans began embracing new apartment hotels, cooperatives and luxury apartments in the 1890s through the 1930s. During this session, we'll study the designs and amenities of these fascinating buildings.
Week Three, Nov. 6
We'll take a look at the impact the Post-World War II era had on luxury apartment buildings and review the designs of modern high-rises by Mies Van Der Rohe; Shaw, Metz & Dolio; Loebl, Schlossman & Bennett; Loewenberg & Loewenberg; and others.
Week Four, Nov. 13
Julia will lead an exclusive three-hour tour highlighting important lakefront residential buildings, with several stops to view the interiors of some beautiful private homes.
Program Host & Lecturer: Julia Bachrach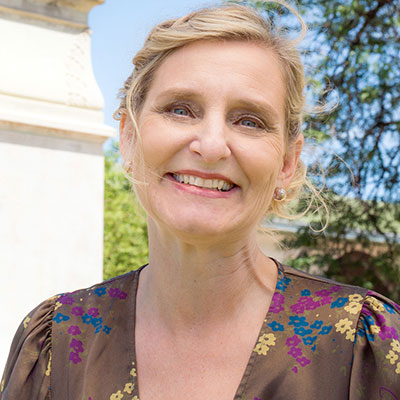 Julia Bachrach is a freelance author, historian and preservationist who headed the Chicago Park District's preservation planning division for 28 years. She produces a broad range of cultural resource studies, planning reports and landmark nominations and is currently the lead historian for the North Lake Shore Drive Corridor Historic Properties Survey. Her books include "The City in a Garden: A History of Chicago's Parks" and "Inspired by Nature: The Garfield Park Conservatory and Chicago's West Side." She has also contributed to other books and publications such as the AIA Guide to Chicago Architecture and the Encyclopedia of Chicago History.
---
Category(ies)
9124