Date/Time
Date(s) - 02/17/17
8:30 am - 4:00 pm
Location
Illinois Science & Technology Park
Hosted by
Oakton
Friday, February 17, 2017 from 8:30 AM to 4:00 PM
For high school and college science and technology teachers . . .

Oakton's Remote Access to Nanotechnology Guidance for Educators (ORANGE)
Earn free graduate credit through Aurora University
 4 Day Kick-Off Workshop
February 17 & 24 and March 3 & 10, 2017
Oakton Community College Nanotech Laboratory
Illinois Science + Technology Park, 8025 Lamon Avenue, Skokie, IL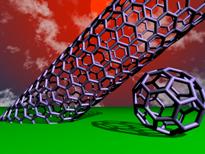 Over the next few years, the nanotech industry will need six million workers worldwide. Oakton's free Nanotechnology Education Program, designed for science and technology  teachers, can give you the tools to help students get in on the ground floor of this rapidly growing field.
Workshop take aways:
Learn to use cutting-edge nanotechnology equipment via remote access.
Design a classroom activity to introduce students to key nanotech concepts.
Earn three semester hours of graduate credit through Aurora University, Aurora, IL.
Program Timeline:  

Registration Deadline – Friday, February 10, 2017

Event
Dates
Activities
Online Review
December 2016 – January 2017
Review background material in physics, chemistry, and biology.
4 Day Kick-Off Workshop
February 17 & 24 and March 3 & 10, 2017
Get hands-on experience with atomic force, scanning electron, and fluorescence microscopes; spectrometers and ellipsometers; and a qNano particle characterization device at Oakton's state-of-the-art nanotech lab.
Classroom Activity Development
March – April, 2017
With online support, create a nanotechnology classroom activity.
Activity Presentation
May 2017
Present your activity via webinar to program participants and to the Oakton community at a STEM seminar.
2 Day Closing Workshop
May 26 and June 2, 2017
Fine-tune activities, learn additional nanotechnology content, and gain a deeper understanding of the equipment.
Ongoing resources:
Tap into Oakton faculty for expertise and information.
Bring students to the nanotech lab for hands-on instruction.
Be part of an electronic learning community and support network.
Participation is open to US residents representing academic institutions and is free of charge, with priority enrollment supporting those applicants who intend to offer a
Category(ies)
6000