Date/Time
Date(s) - 12/05/17
5:30 pm - 7:00 pm
Location
Chicago Matter
Hosted by
MATTER
Tue, December 5, 2017 5:30 PM – 7:00 PM
From Venture Creation to IPO: Snapshot of the Life Science Investment and Deal- Making Landscape in the Midwest
With just under $2B invested across around 100 deals in the first half of 2017, the biotechnology industry continued to hold a dominant share (62%) of dollars invested in healthcare. Pharmaceutical firms and their corporate venture arms continue to pursue novel therapeutic assets at earlier stages of development, even as the development risk continues to increase. Unmet needs in rare diseases, oncology, and immunology continue to foster strong investment interest. Additionally, the increasing application of genomics and data analytics in new drug identification and development is poised to improve upon the precision and efficacy of both discovery and application.
This panel, moderated by Robert Carey, executive vice president and chief business officer at Horizon Pharma, will cover the recent investment trends and deal activity across the development spectrum, from early stage venture to late-stage growth financing and IPO. In addition to investment trends, the panel will share perspectives on current development and operational challenges affecting early stage companies, key development inflection points driving valuations, and the types of collaborative asset development partnerships being pursued to enable commercialization of new therapies.
Agenda
5:30pm-6:00pm: Networking
6:00pm-7:00pm: Panel Discussion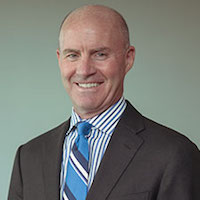 Robert Carey joined Horizon Pharma in March 2014 as chief business officer. Prior to joining Horizon Pharma, he spent more than 11 years as managing director and head of the life sciences investment banking group at JMP Securities LLC, a full-service investment bank. Prior to JMP, Bob was a managing director in the healthcare groups at Dresdner Kleinwort Wasserstein and Vector Securities. He also has held roles at Red Hen Bread, InStadium, Shearson Lehman Hutton and Ernst & Whinney. Bob has assisted biotech and specialty pharma companies raise more than $10 billion in initial public offerings, follow-on offerings, debt offerings, and private placements. He has also served as a financial advisor on mergers, acquisitions, and strategic alliance transactions with a total deal value of more than $3 billion.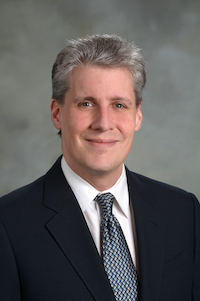 Dr. Scott Brun has worked at Abbott and subsequently AbbVie for over nineteen years in total, beginning his career as the first participant in the Abbott Physician Development Program, a mini-fellowship in pharmaceutical medicine. He is currently AbbVie's Vice President Scientific Affairs and Head of AbbVie Ventures, where he works closely with the Chief Strategy Officer and executive management team to identify and execute on strategic venture investments that are closely aligned with AbbVie's overall R&D and corporate strategy. Dr. Brun also serves as one of AbbVie's primary spokespersons for R&D to global media, governmental officials, and institutional investors.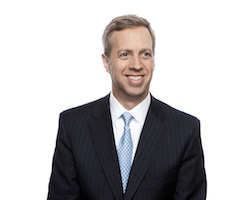 As a Partner on the Private Transactions team at Deerfield, Peter Steelman joined Deerfield in 2013 to work on structured transactions and to manage investments in Deerfield's Private Design Funds. Peter is a co-founder of FSC Laboratories, Inc., a pediatric-focused specialtypharmaceutical company Deerfield acquired in 2013, where he has been the President and CEOsince 2004. Prior to FSC, Peter spent 12 years in health care corporate and investment bankingat Wachovia Capital Markets, Bank of Montreal and Citicorp. Before receiving his M.B.A. fromColumbia Business School, Peter was an equity research associate at Kidder, Peabody & Co.covering commercial banks. Peter received his B.A. from DePauw University.
Category(ies)
7880