Date/Time
Date(s) - 12/06/17
7:30 am - 5:00 pm
Location
UI Labs
Hosted by
BuiltWorlds
Wed, December 6, 2017 7:30 AM – 5:00 PM
The built world has a major workforce dilemma.
The demand for skilled men and women in the architecture, engineering, and construction (AEC) industries continues to rise, while the number of people available to fill these positions is sharply declining.
AEC companies are taking concrete steps to cultivate and retain an empowered workforce via great benefits packages, innovative spaces in which to work, and continuing education programs, while educational institutions are continuing to refine their curricula around developments in the field and are partnering with major industry players to create a two-way path of communication that will better prepare students for their career.
Although these efforts are changing the culture of the AEC industries and creating a new generation of men and women excited by AEC careers, entrenched workforce habits remain.
At the Future Workforce Conference, we're featuring 20+ world experts in recruiting and HR in AEC/RE to talk about how to solve the workforce dilemma once and for all. We'll feature case studies of successful recruiting tactics from industry leaders, interactive breakout sessions to get to the 'core' of your workforce issues, and speed networking to help you meet like-minded senior leaders who are exploring similar solutions.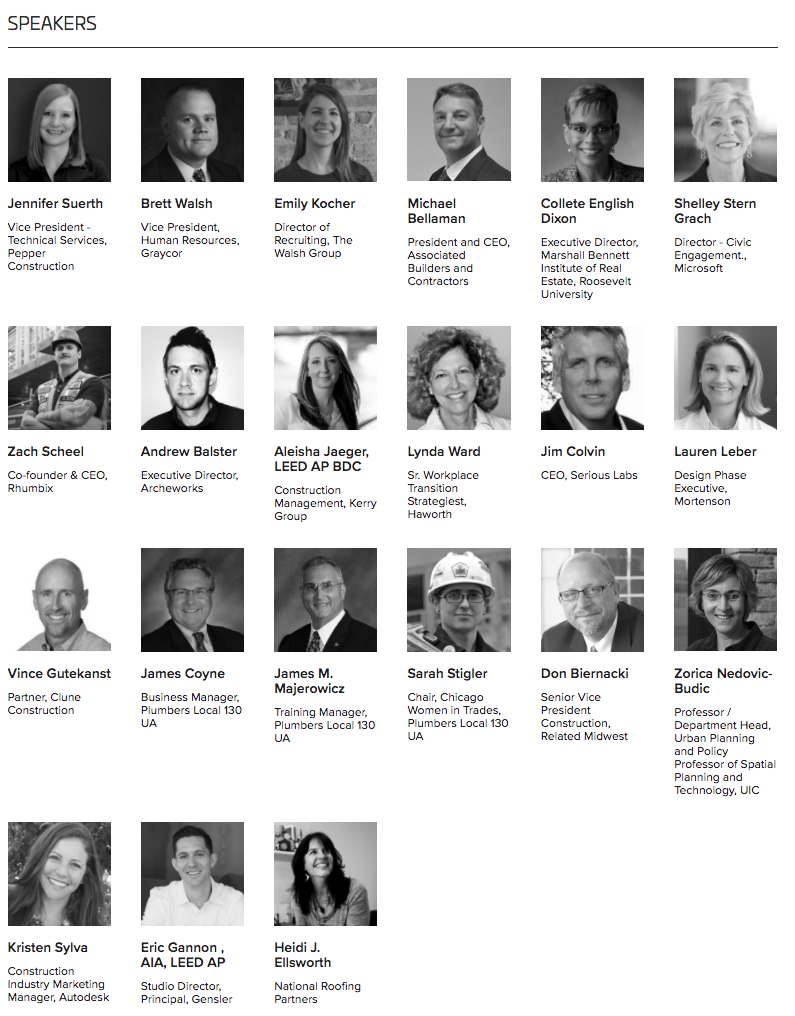 Category(ies)
7920