Date/Time
Date(s) - 04/28/18
1:00 pm - 2:00 pm
Location
International Museum of Surgical Science
Hosted by
International Museum of Surgical Science
Sat, April 28, 2018 1:00 PM – 2:00 PM
Join us for a lunchtime lecture on the history of Anesthesia with Robert G. Dorfman of Northwestern University, as a part of our #HistMed Lecture Series at the International Museum of Surgical Science. Free with the price of admission.
* * * * *
"Ether Day: How the Discovery of Anesthesia in 1846 Changed Surgery Forever"
Anesthesia is now administered safely each year to millions of patients throughout the world, yet such was not always the case. While surgery under excruciating conditions was the norm prior to the discovery of ether anesthesia, it continued to be commonplace for decades following the introduction of anesthesia as a result of initial resistance to the new substance among doctors and patients alike. In many instances, patients were conscious and forced to endure agonizing pain. In a strange rationale, patients were considered partners in the surgical process, even during the procedure, as surgeons wished to communicate with patients during the operation.
After the widespread introduction of anesthesia in the mid-nineteenth century patients lost this agency in the operating relationship by being rendered unconscious. In this presentation, I will explore an important and previously unaddressed issue in the history of surgical science; namely, why and how operating room dynamics between surgeon and patient changed in the wake of Ether Day in 1846. Although the vast majority of patients and surgeons welcomed the era of pain-free surgery, this concept was not universally accepted for several reasons. These include – complications, modesty in female patients, a lack of availability, resistance by surgeons, fire hazards, and a lack of feedback from the patient during the procedure. Each of these objections would yield over ensuing decades as anesthetic techniques improved and society fully embraced the concept of pain-free surgery. I explore one aspect of such resistance, sustenance of "the patient's narrative during surgery, even though it resulted in considerable pain".
* * * * *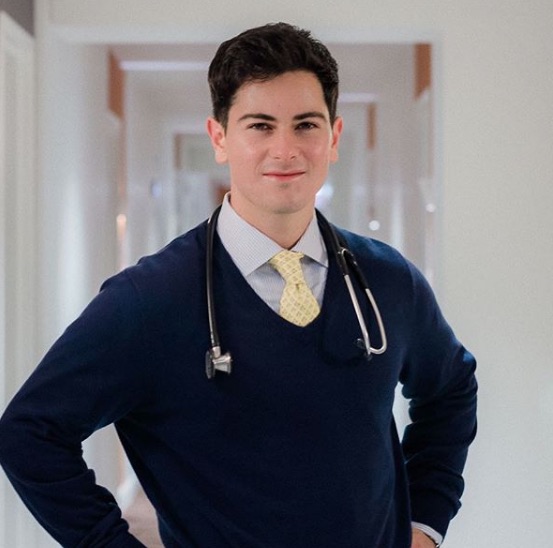 Robert G. Dorfman holds dual degrees in History and Medicine and was educated at the University of Oxford, as well as Northwestern, where he was admitted to medical school at the precocious age of 18 through the Honors Program in Medical Education (HPME). Robert has published numerous peer-reviewed papers in both top medical and history of medicine journals and has presented research nationally and internationally as far as China. He enjoys making sense of modern medicine from a historical context and likes to share his findings with others.
Category(ies)
8603