Date/Time
Date(s) - 02/23/18 - 02/25/18
9:00 am - 1:00 pm
Location
Freehand Chicago
Hosted by
Creative Women's Co.
Fri, Feb 23, 2018, 4:00 PM – Sun, Feb 25, 2018, 1:00 PM
Are you a woman business owner or a woman entrepreneur who always hustling? Do you feel like you are so busy to take a moment to relax and have a "me time"? Do you sometimes feel guilty to take a nap in the middle of your workday because you're just so tired? Do you keep delaying your vacation because you can't step away too long from your company? Well, this retreat is made for you. We all are busy women who are trying to achieve a lot of our goals for the business and take care of so many different things in our personal and professional life. Sometimes we forget to take care of ourselves. We know we need to pay more attention to our self-care, but why don't we? If you feel the same way, this retreat is for you.
We believe in the restorative power of retreats. We also believe in unplugging and offering nurturing care to your sweet self. We realized that we all need this kind of self-care retreat for ourselves, especially after experiencing burnouts or even to avoid burnouts.
This retreat is a guided stepping away from your everyday life and the busy entrepreneurial hustle. This retreat will help inspire you to learn to get more focus, be present, and taking control to prioritize your self-care.
Join Chicago creative women entrepreneurs at our very first All Inclusive Retreat event where you'll get a chance to not only connect with speakers and attendees at a personal level but you'll be able to set a time to get away from your busy schedule, recharge your creativity with our programs, and enjoy the quality conversations with like-minded creative women.
---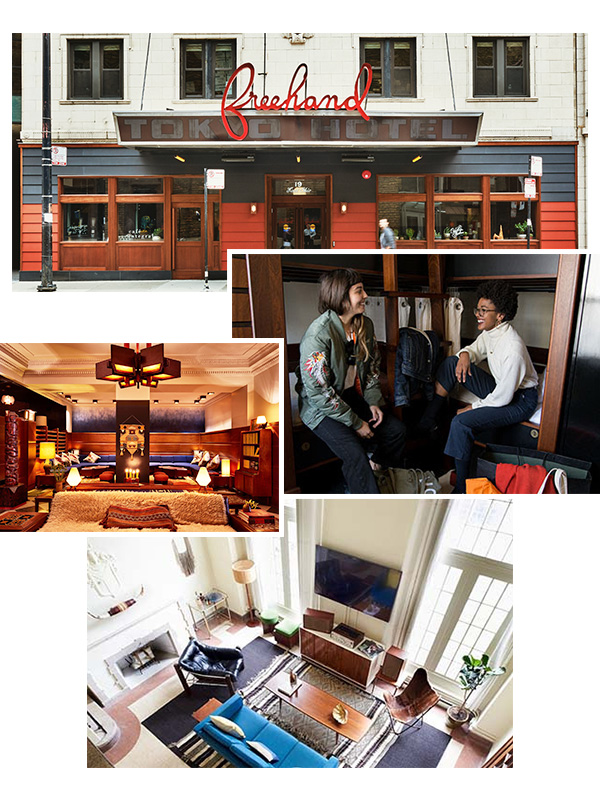 This registration option is for one (1) paid registration residing in our selected retreat venue. You will be paired with 3 other attendees (total of 4 attendees in one room) and each room have four twin-size bunk beds and a private, en-suite bathroom with sapele wainscoting. Each bunk is draped for privacy and includes individual outlets and reading lights. Rooms are air-conditioned and include a work desk, seating area, lockers, and complimentary Wi-Fi. All rooms feature a private bathroom. You are free to indicate a roommate name preference on your registration form. Otherwise, we will pair you with another attendee. If you prefer to have a room of your own, please contact us separately for the one-person room booking and ticket pricing.
WHAT'S INCLUDED?
2 Nights/3 Days Shared Room Accommodations
Welcome party, dinner experiences and all breakfast, lunch, and snacks in-between
2 days of relaxing, light discussion with women entrepreneurs/business owners and self-care theme masterminds
Creative sessions like coloring and calligraphy therapy
Yoga and meditation session
Intimate access to our speakers
Networking sessions on a personal level
All content and classroom materials
Swag and surprises from our sponsors
Need to split the payment into two installments? Contact us, and we can help.
All registrations are non-refundable but can be transferable.
RETREAT AGENDA & VENUE: announcing soon
SPEAKERS: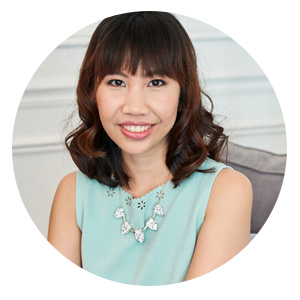 ARI KRZYZEK Creative Director & Chief Designer of Chykalophia and Founder of Creative Women's Co.
Co-founder, creative director and chief designer of Chykalophia, Ari Krzyzek implements powerful branding strategies to provide distinctive designs for maximum impact via web, mobile and/or print. Additionally, she founded and hosts Creative Women's Co., serving as design consultant, mentor and professional peer in support of fellow female entrepreneurs.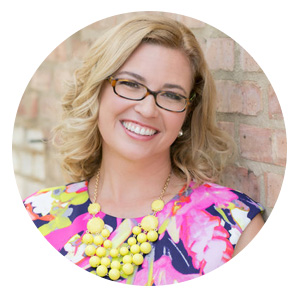 HEATHER VICKERY Founder, Life + Business Coach of Vickery & Co.
Heather Vickery is a Success Coach and Event Planner with over 20 years of experience as an entrepreneur and successful business owner. Heather's coaching program helps entrepreneurs identify and work through personal and professional limits. She helps her clients build better business strategies and identify boundaries that together help elevate their lives and businesses to new levels of success. She runs a series of workshops and is a public speaker where she trains other entrepreneur's on getting to the empowering side of fear, creating balance, time management, as well as countless systems, strategies and boundaries.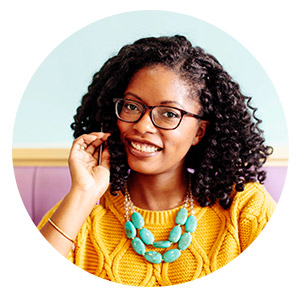 L'OREAL THOMSON PAYTON Blogger, Writer & Editor of LT in the City
A journalist turned nonprofit PR professional, L'Oreal Thompson Payton is passionate about empowering, educating and inspiring women and girls through storytelling. As the media relations manager for Girl Scouts of Greater Chicago and Northwest Indiana, she is responsible for overseeing and implementing the public relations strategy for one of the largest councils in the country.
Prior to joining Girl Scouts, L'Oreal was an award-winning journalist, most recently as the digital content editor for JET magazine. In addition to her day job, L'Oreal is a blogger and freelance writer whose work has appeared in magazines such as EBONY and Sesi, as well as websites such as Brit + Co and HelloGiggles. Subscribe to her newsletter at ltinthecity.com and follow her on Twitter and Instagram at @LTintheCity.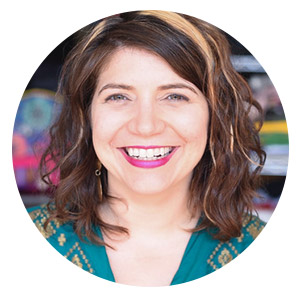 NATASHA CASANOVA, Owner of Kathmandu Yogi
Natasha Casanova is the Founder & CEO of Kathmandu Yogi, a purveyor of ethically made, limited edition meditation and yoga accessories handcrafted in the Himalayas. After several trips to Nepal meditating and working with the local Buddhist community, Natasha became inspired to create her own line of products as a catalyst for sustainable social change. Her company provides fair and sustainable employment and empowers women in a place with little opportunities. Simultaneously offering mindfully made products in the west for personal development that align their values with their spending.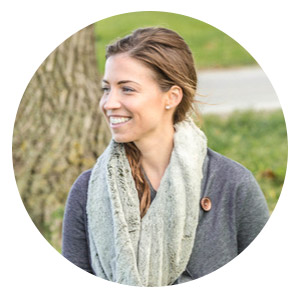 KATE RIZZO, 200 hr Registered Yoga Teacher (RYT)
After being hit with a training injury, Kate Rizzo, 200 hr RYT was in search of something that would keep her active without the strain of high-intensity training. After taking her first hot yoga class, she was hooked. In 2015, Kate completed her Yoga Teacher training through Yoga Alliance & 50 hr CorePower Sculpt training. As more doors opened throughout her teaching and practice, she was introduced to Reiki, a Japanese form of energy healing. In May '17, she completed a level one Reiki Attunement, followed by a level 2 Attunement in the fall '17. Her heart is filled with a love for life and both the physical and spiritual practices that have uplifted each part of it.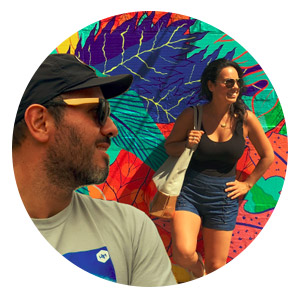 MARK AVILA & DANIELA BOLZMANN, WELLth Coaches, Get Set Mindset
Mark & Daniela believe that everyone should be living a WELLthy life free from the pits of burnout. Their fun and interactive virtual programs help fellow go-getters turn bad habits into badassery and keep their self care in check with daily accountability.
MORE SPEAKERS: coming soon
Category(ies)
8158