Date/Time
Date(s) - 10/21/17
10:00 am - 11:30 am
Location
Citygirl Events studio
Hosted by
Creative Women's Co.
Sat, October 21, 2017 10:00 AM – 11:30 AM
THIS BRUNCH TOPIC: Community Over Competition: The Beauty and Importance of Women Supporting Women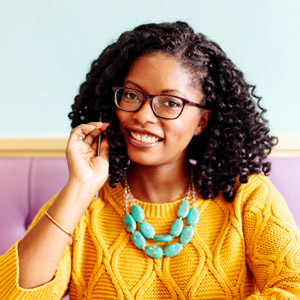 In today's world, women need each other's support now more than ever. Whether you're looking to move up the corporate ladder or strike out on your own as an entrepreneur, the truth is you'll get further along (and faster) with the help of a supportive community. At this month's event, together with L'Oreal, we'll explore the best ways to build your tribe, the difference between a mentor and a sponsor (and why you need both), as well as specific ways that you can help women no matter where you are in your personal and professional journey.
A journalist turned nonprofit PR professional, L'Oreal Thompson Payton is passionate about empowering, educating and inspiring women and girls through storytelling. As the media relations manager for Girl Scouts of Greater Chicago and Northwest Indiana, she is responsible for overseeing and implementing the public relations strategy for one of the largest councils in the country. Prior to joining Girl Scouts, L'Oreal was an award-winning journalist, most recently as the digital content editor for JET magazine. In addition to her day job, L'Oreal is a blogger and freelance writer whose work has appeared in magazines such as EBONY and Sesi, as well as websites such as Brit + Co and HelloGiggles. Subscribe to her newsletter at ltinthecity.com and follow her on Twitter and Instagram at @LTintheCity.
Come join other creative women in an intimate and casual environment. We'd love to see you!
Category(ies)
7325