Date/Time
Date(s) - 06/05/18
6:00 pm - 8:30 pm
Location
Braintree
Hosted by
Chi Hack Night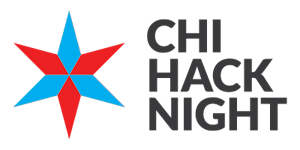 June 5, 6pm
Lead paint was banned in the United States in 1978 because of public health dangers lead poses, especially to young children. Despite this, its legacy remains in Chicago's old housing stock, where lead-based paint hazards, including peeling and chipping paint and lead-contaminated dust, continue to harm young children. Exposure to even a small amount of lead during childhood can cause behavior to attention problems, learning difficulties, speech and language problems, reduced IQ and failure at school.
Chicago has made great strides in reducing the number of young children exposed to lead-based paint, more work needs to be done. This is evident in the fact that in 2014, 1,197 children under 3 years of age tested positive for lead poisoning (>6mcg/dl).
Beginning 2014, Data Science for Social Good, Chicago Department of Public Health, and Department of Innovation and Technology partnered to identify homes that are most likely to contain lead-based paint hazards. The result is Lead Safe – a free, API-based analytics service for Chicago-based hospitals to receive alerts if young children are likely being exposed to elevated lead levels.
We will hear from the leaders of the Lead Safe project on how it was developed is being piloted by Alliance Health Networks in the City of Chicago.
Allison Arwady, Chief Medical Officer, Chicago Department of Public Health
Raed Mansour, Director of Innovation, Chicago Department of Public Health
Tom Schenk Jr., Chief Data Officer, Chicago Department of Innovation and Technology
Avishek Kumar, Data Scientist, University of Chicago's Center for Data Science and Public Policy
Nita Mohanty, Chief Research Officer, AllianceChicago
The Chi Hack Night is a free, weekly event in Chicago to build, share and learn about civic tech and tools to create, support, or serve public good.
Join us every Tuesday from 6-10pm on the 8th floor of the Merchandise Mart to hear from interesting speakers, learn from each other and work on civic projects. Non-techies are very welcome!
What happens at a hack night?
Every week, we have a 10-15 minute presentation by a government agency, non-profit, company or group who've made use of open data or built a civic technology application. The goal of these presentations is to showcase the different uses and opportunities, as well as challenges and successes in the civic technology movement.
After the presentation, the format of the event is similar to that of a hackathon where breakout groups self-organize to work on civic apps, discuss policies and their implications, learn technical skills and network with a welcoming and diverse community at the intersection of technology and government.
But I'm not a techie!
That's ok! We encourage non-technical folks to pair up and learn from our community's designers and developers. We've seen time and time again, he best civic projects come from teams with a diverse background.
Remember, there's much more to making a great app than just coding.
Derek Eder, Christopher Whitaker and Juan-Pablo Velez
The Chi Hack Night is organized by Derek Eder, Christopher Whitaker and (formerly) Juan-Pablo Velez. You can contact them here.
Every month, we hold an open Leadership Council Meeting to discuss new ideas and ways to make the hack night better. Anyone is welcome to join!
Category(ies)
7913