Date/Time
Date(s) - 01/23/18
6:00 pm - 8:30 pm
Location
Braintree
Hosted by
Chi Hack Night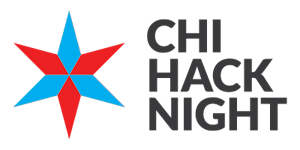 Regional Housing Solutions is a new tool that helps municipal officials and staff, policy makers, and other housing stakeholders across the Chicago region understand the variation in local housing submarkets, identify where common housing challenges exist across the region, and determine the best strategies to address those challenges.
The Chicago Metropolitan Agency for Planning (CMAP), Metropolitan Mayors Caucus (MMC), and Metropolitan Planning Council (MPC) created Regional Housing Solutions with technical assistance from the DePaul University's Institute for Housing Studies (IHS), which identified eight distinct subregional housing markets across seven county Chicago region. The project partners then interviewed more than 100 regional of policy makers, for-profit and not-for-profit housing developers, realtors, financial institutions, and municipal staff to develop housing policy solutions tailored to the individual submarkets.
CMAP Associate Planner Elizabeth Scott will walk us through the Regional Housing Solutions analysis and website development, highlighting potential uses for the tool.
January 23, 6pm
The Chi Hack Night is a free, weekly event in Chicago to build, share and learn about civic tech and tools to create, support, or serve public good.
Join us every Tuesday from 6-10pm on the 8th floor of the Merchandise Mart to hear from interesting speakers, learn from each other and work on civic projects. Non-techies are very welcome!
What happens at a hack night?
Every week, we have a 10-15 minute presentation by a government agency, non-profit, company or group who've made use of open data or built a civic technology application. The goal of these presentations is to showcase the different uses and opportunities, as well as challenges and successes in the civic technology movement.
After the presentation, the format of the event is similar to that of a hackathon where breakout groups self-organize to work on civic apps, discuss policies and their implications, learn technical skills and network with a welcoming and diverse community at the intersection of technology and government.
But I'm not a techie!
That's ok! We encourage non-technical folks to pair up and learn from our community's designers and developers. We've seen time and time again, he best civic projects come from teams with a diverse background.
Remember, there's much more to making a great app than just coding.
Derek Eder, Christopher Whitaker and Juan-Pablo Velez
The Chi Hack Night is organized by Derek Eder, Christopher Whitaker and (formerly) Juan-Pablo Velez. You can contact them here.
Every month, we hold an open Leadership Council Meeting to discuss new ideas and ways to make the hack night better. Anyone is welcome to join!
Category(ies)
7793